Sell insurances digitally in no time.
Add a recurring revenue stream through a simple, smooth, and easy-to-integrate solution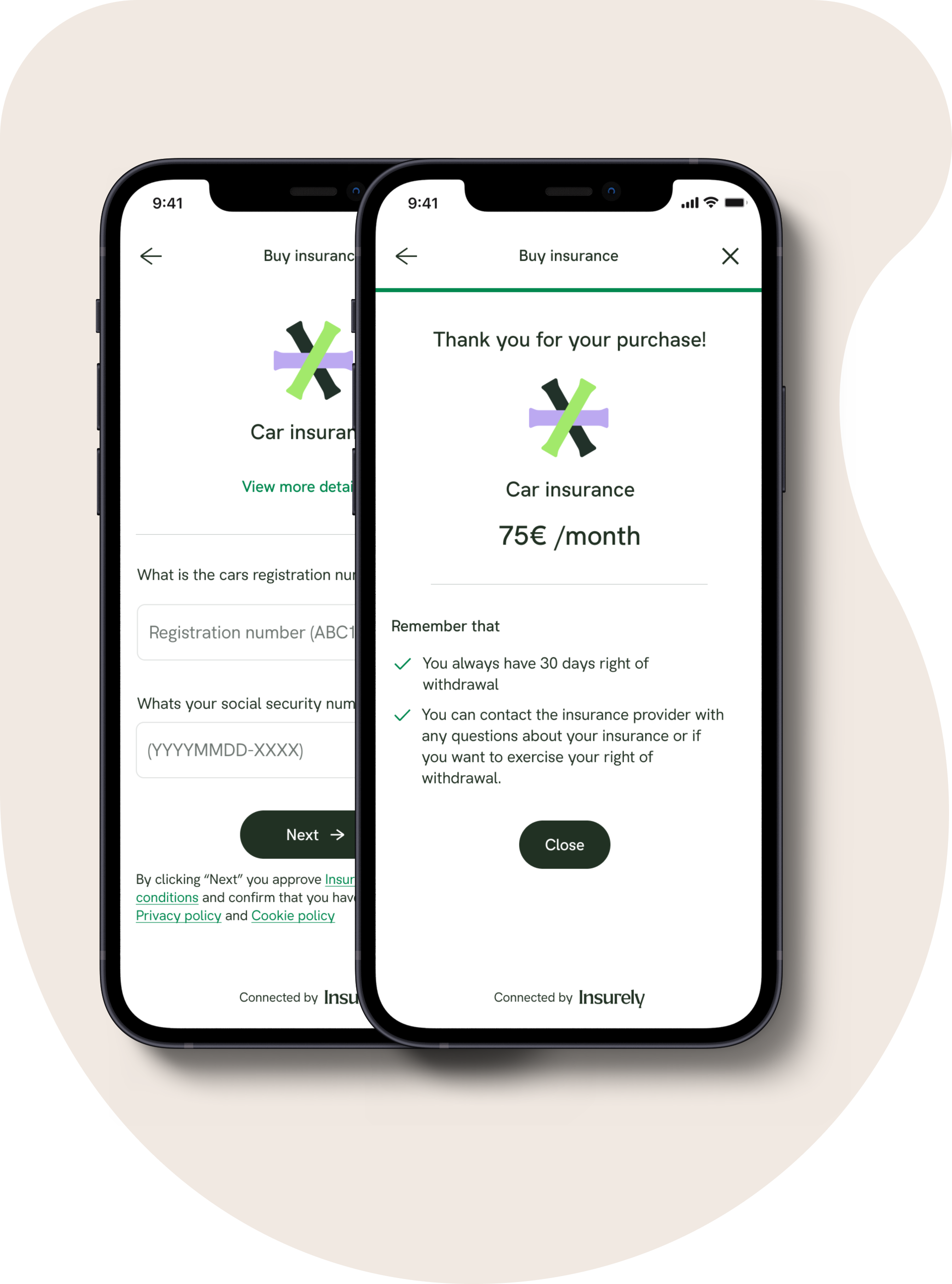 Easy to use

A ready-to-implement checkout module for relevant insurance offerings. A full insurance distribution service, including license and IDD compliance. Pre-filled customer information for a seamless user experience.

Hassle free

Insurely takes care of the back office work and integration with the insurance companies, as well as the time-consuming legal and compliance obligations. We offer distribution of various insurance types, both branded and white-labeled.

Recurring revenue

An insurance offering embedded in your sales flow, available instantly when it is relevant for your customers. Recurring revenue increases the number of touchpoints with your customer and contributes to the ecosystem strategy.