Create customer-oriented solutions through open data.
Data aggregation enables your customers to retrieve and share their insurance and/or pension data with you or third parties so you can create cutting-edge customer experiences.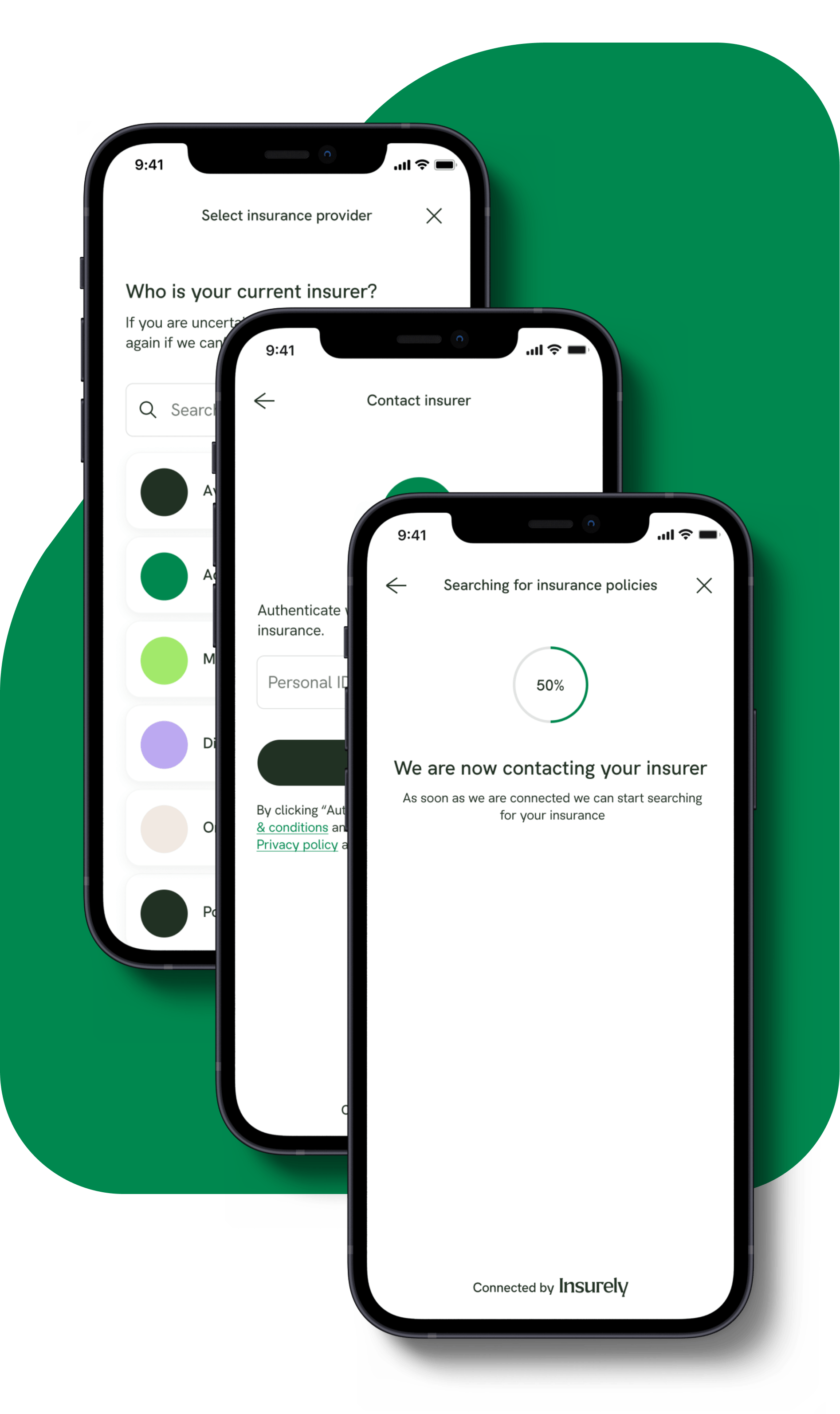 Trusted by leading insurance providers and banks.
Enable customers to share their financial data with you in real-time.
With Insurely's data aggregation product, consumer data is aggregated, normalized, and structured to give you and the customers insights and transparency into their financial situation. These insights can then be used to create innovative customer experiences.
Examples of data parameters include insurance product type, cost, coverage, expiration date. Reach out to us if you want to learn more about what data points we collect.
The data collection process is fully GDPR- and data privacy compliant and always based on customer consent.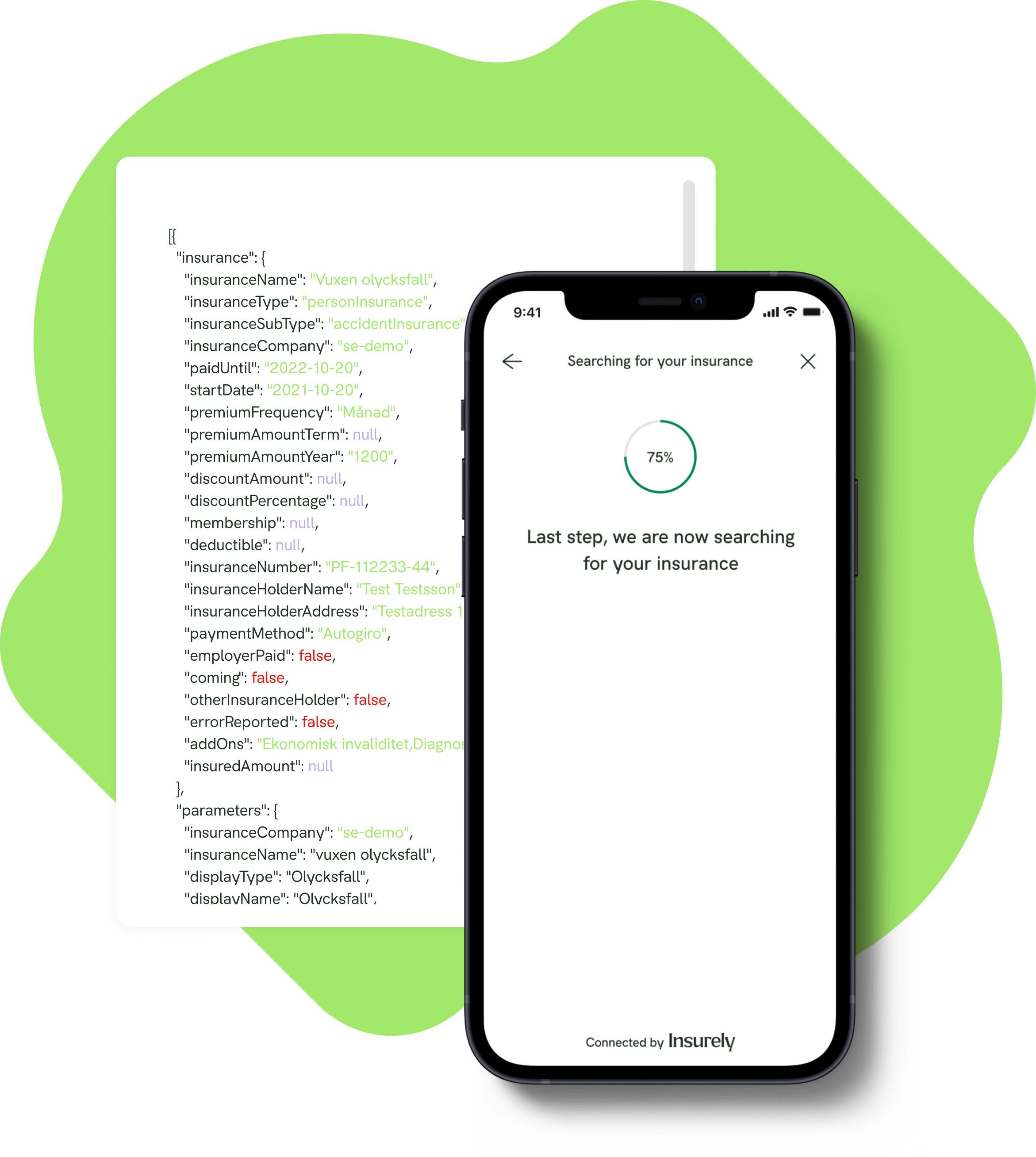 Truly understand your customers needs, personalize your offer, and drive instant conversion — all through the power of open data.
Open data can be used in many different ways to get the deep customer insights needed to set strategies, reposition and develop products, and improve pricing precision.
Increased user engagement.
Increased conversion rates in your digital flows.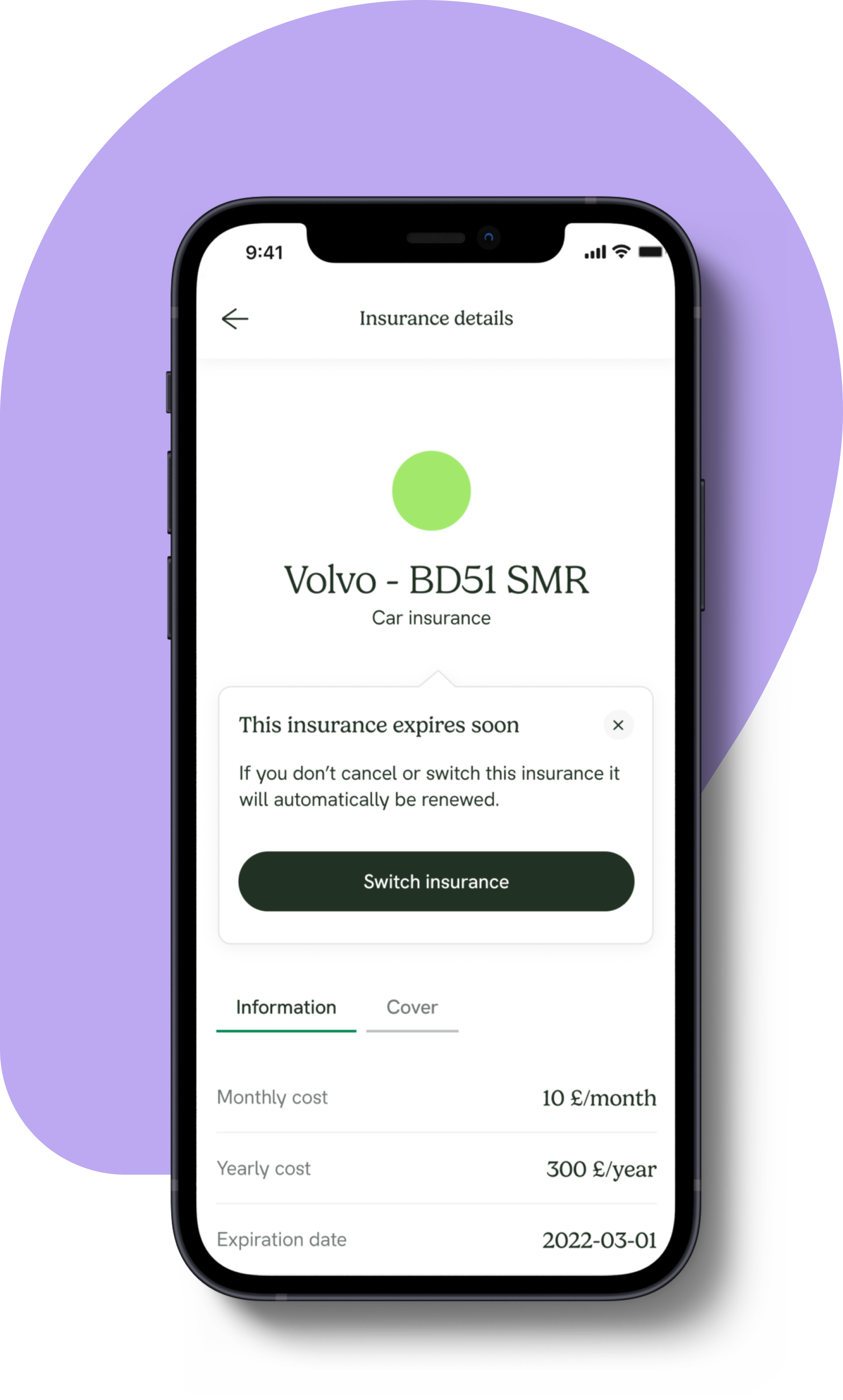 The API process
With an added tool in your application as part of "My pages", the customer can download current data and collect all their insurance regardless of the insurance provider, using the following process:
Insurance data is requested from your application on behalf of the customer through a power of attorney (PoA). The customer gives consent and approves the terms and conditions.
Insurely connects to the insurer with user authentication (using single sign-on or non-single sign-on).
Raw, unprocessed insurance data is sent to Insurely (more specifically, to our API engine).
The data is returned to you in a structured format.
Now, the customer can use their insurance data. All data or just a few data points can be used in your application to auto-fill data and compare coverage or price.