All insurance policies in one place
Become the only destination for everything insurance-related. Gain insights and enrich your product development and offerings.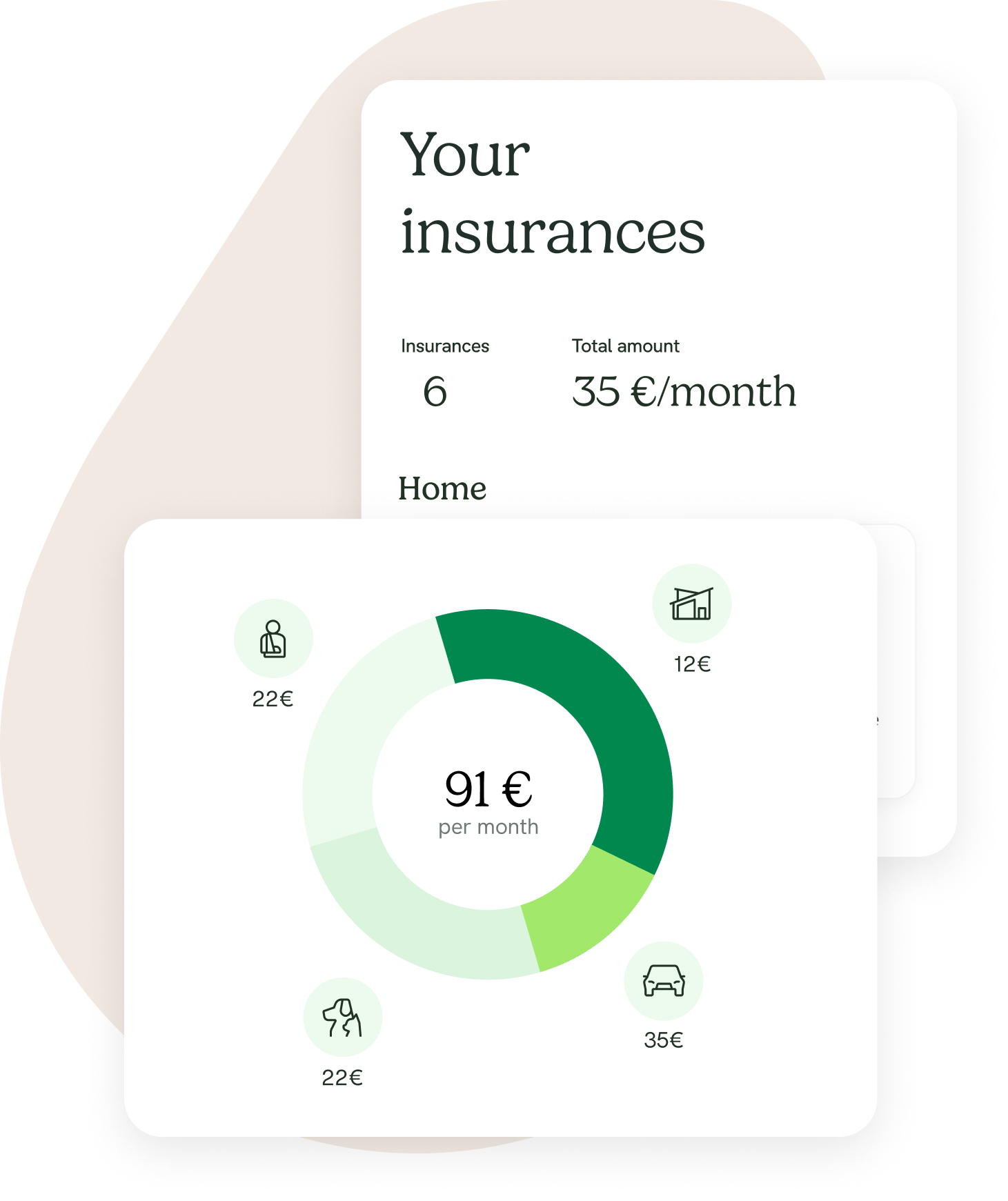 Insightful

Give your customers the opportunity to understand and be in control of their insurance situation, an important part of their overall personal finance management. Increase engagement and build trust.

Relevant

Use the insurance overview to push timely and relevant insights regarding renewal, gaps or being over-insured.

Drives action

Give your customer the option to compare and switch their current insurances to more relevant offerings based on their insurance coverage.