Let customers collect, compare and switch insurance.
Build trust, reduce churn and drive revenue through a seamless switching experience where you allow your customers to make well-informed decisions using their own collected personal insurance data.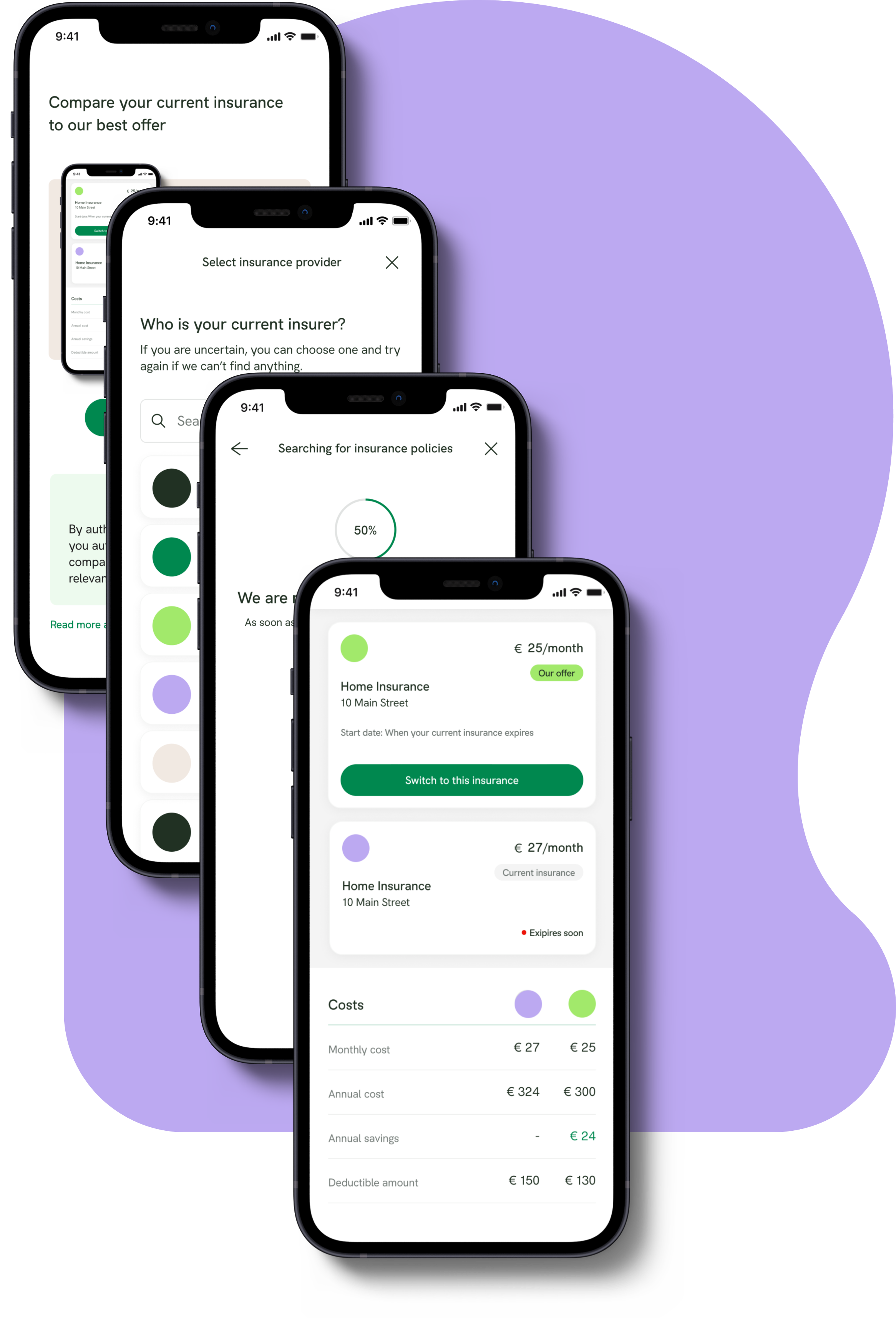 Easy integration

Build a frictionless customer journey that meets your customers' expectations, fast and easy. Our ready-to-implement modules have a proven track record and saves you development time.

Put your customer first

Auto filling of data elevates the customer experience, reduces friction and churn. Allowing your customer to compare coverage and price with your peers leads to well-informed decisions and increases conversions.

Build trust and drive action through data

Well-informed decisions lead to higher engagement, customer satisfaction and loyal customers. Use the data collected for customer and market insights which can be used for product development and tailored offerings.