Streamline your customers' pensions.
Let your customers collect their occupational pension and get an overview of their portfolio -including fees, in your interface, providing data required for a transfer request.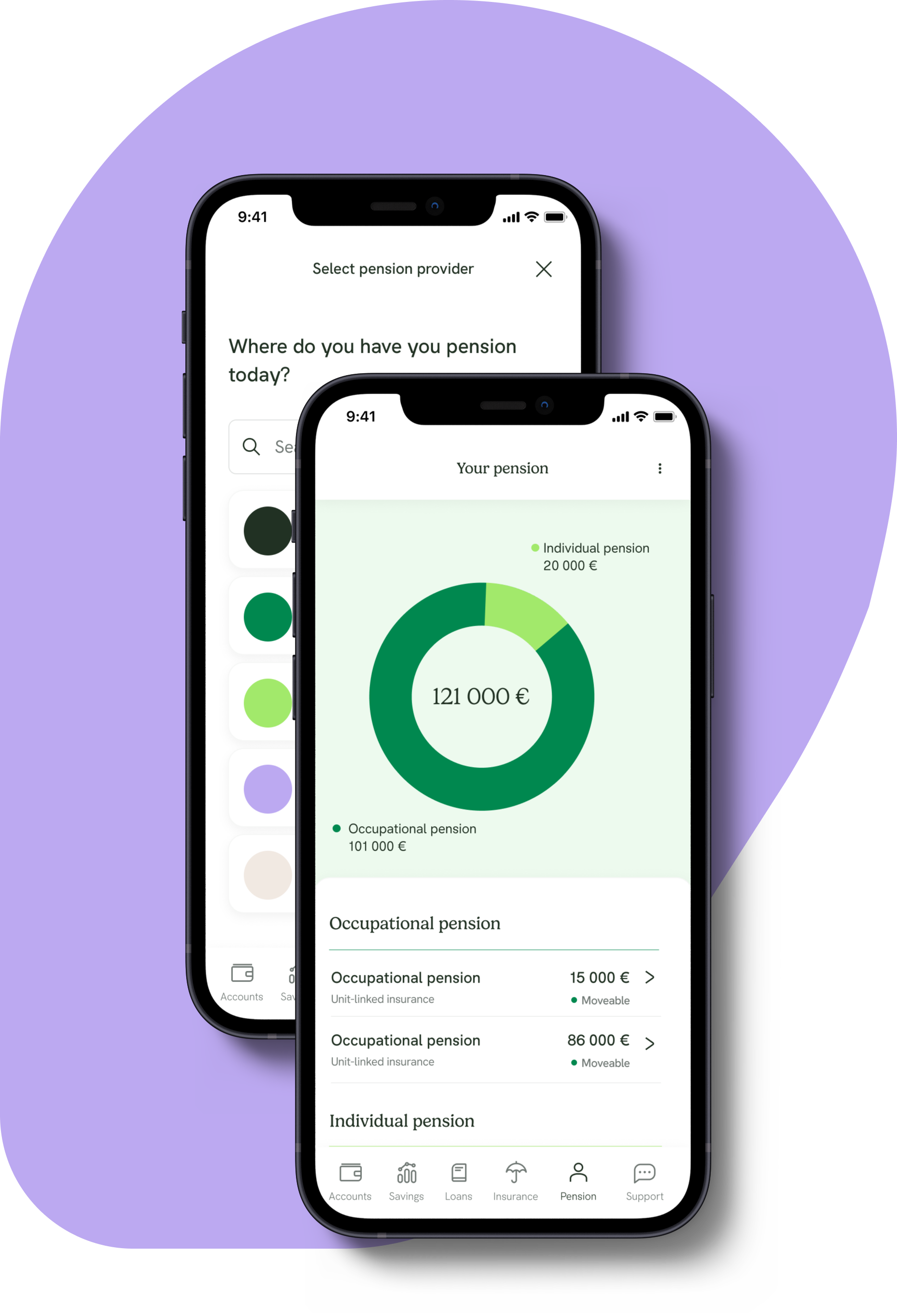 Transparent

Strengthen customer loyalty by providing the tools necessary to gather their occupational pension in a holistic overview - within seconds.

Insightful

Use the pension manager to provide your customers with timely and relevant insights into their occupational pension.

Rewarding

Give your customers the means to understand and be in control of their pension. Become the go-to destination for everything pension-related.