Make offline sales more efficient.
Provide your advisors with real-time data from the customer's current insurance plans so they can compare and make a better offer to the customer. By having a shared view of the customer's data, the representative can focus on using the conversation to build trust rather than fill out forms or take notes of complex insurance plan details.
Give customers a transparent overview of their insurance plan during the call through the power of open insurance.
Increase sales conversion rates with a powerful tool for insurance products.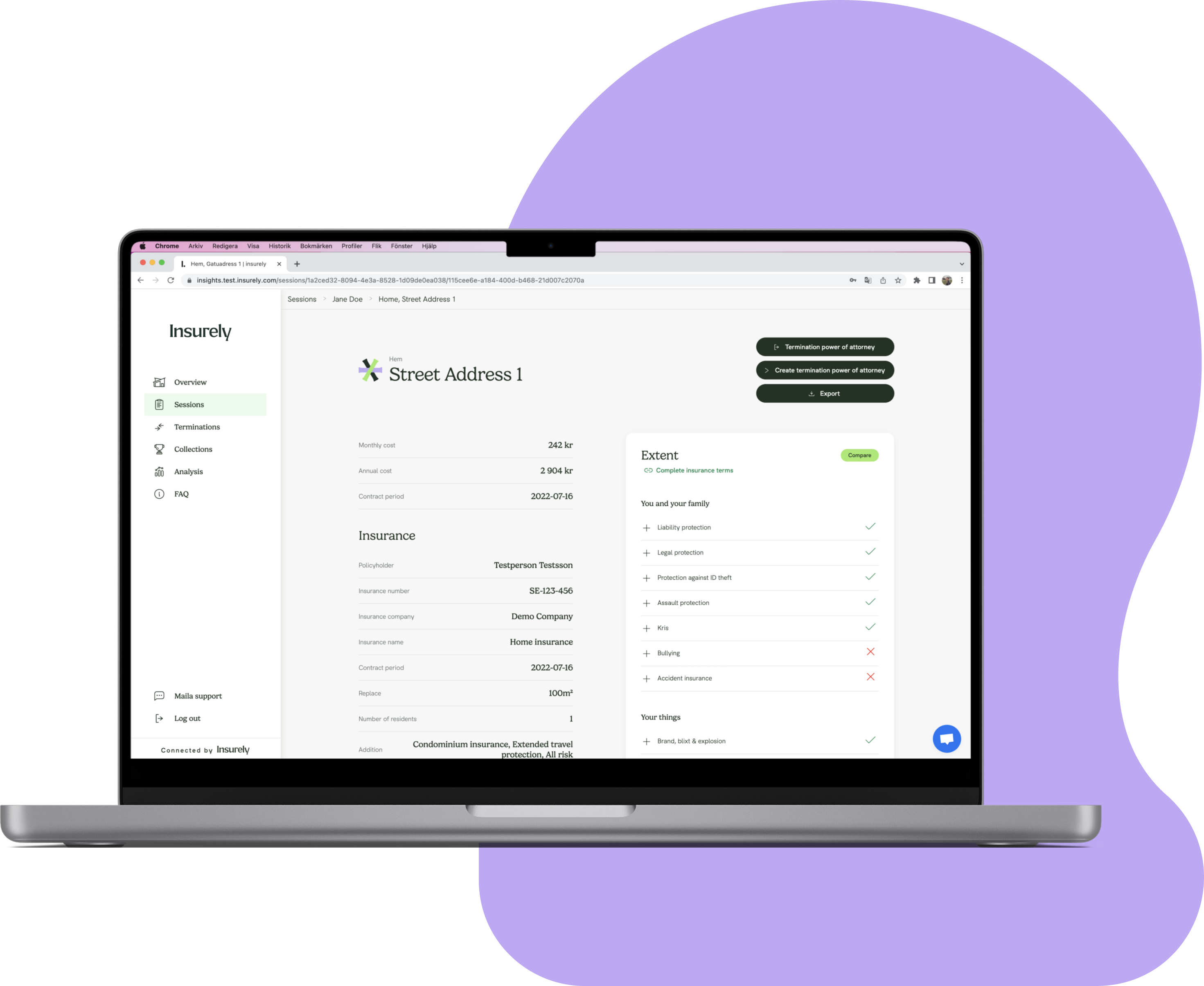 Easy to get started. No technical integration required.
Our module is integrated within your environment as an iframe - ready to use within hours. All data is collected, populated, and categorized through the cloud directly from the insurance companies and displayed in the tool within seconds.
Get insurance coverage and price detail.
Assisted cancellation through a Power of Attorney so representatives can close deals during the call.