Instantly increase conversion.
Let customers collect, compare and switch insurance without leaving your platform. Allow your customers to make well-informed decisions using their own personal insurance data.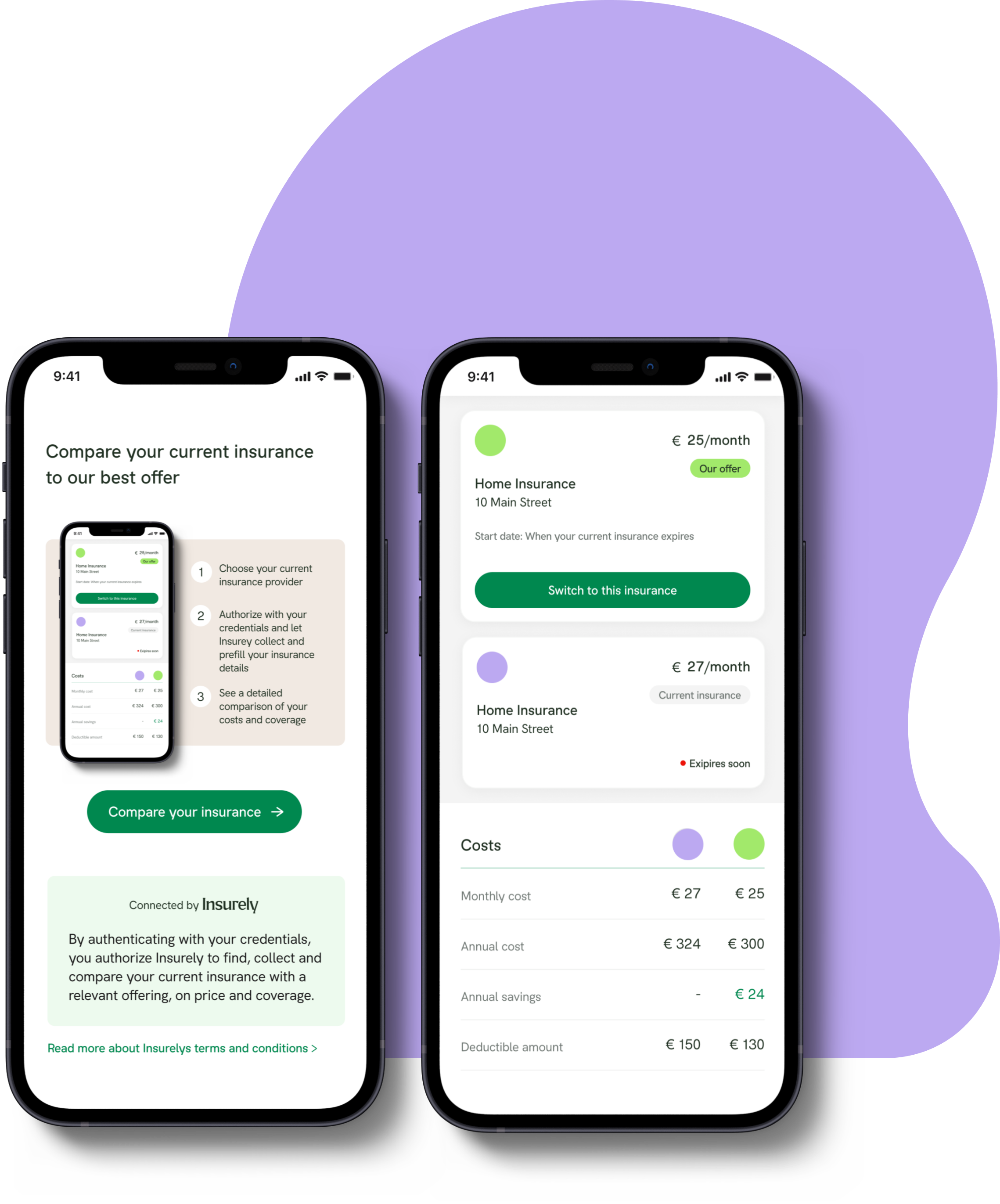 Trusted by leading insurance providers and banks.
Add new revenue through seamless insurance comparison & switching.
Enable your customers to compare and switch insurance plans at any time directly in your platform through the power of open data. With Compare & Switch you can offer customers seamless switching in one flow without the hassle of logging in to different platforms.
Give customers a clear overview and comparison of their old and new policies.
Allow cancelling of their old policy and acceptance of your offer, directly in your digital sales flow.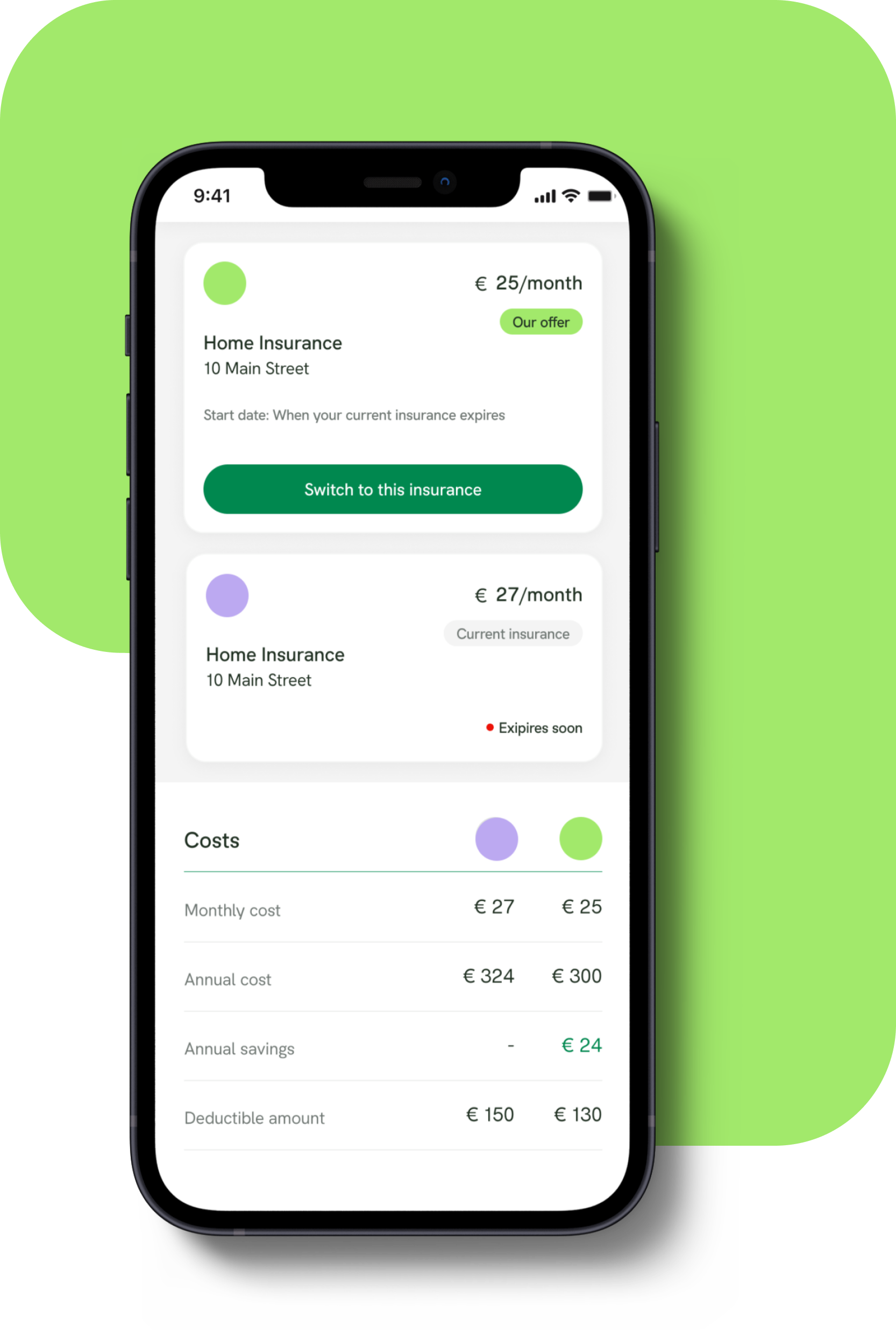 Create frictionless customer journeys - fast and easy.
Deliver a fully digital customer experience, from getting a personalized and contextual offer to completing the sign-up process.
Build an insurance experience that meets your customers' expectations.
Easy-to-use modules save you development time.