Become the only destination for everything insurance related.
Allow your customers to gather all their insurance policies in one place and increase in-app engagement with Insurance Overview.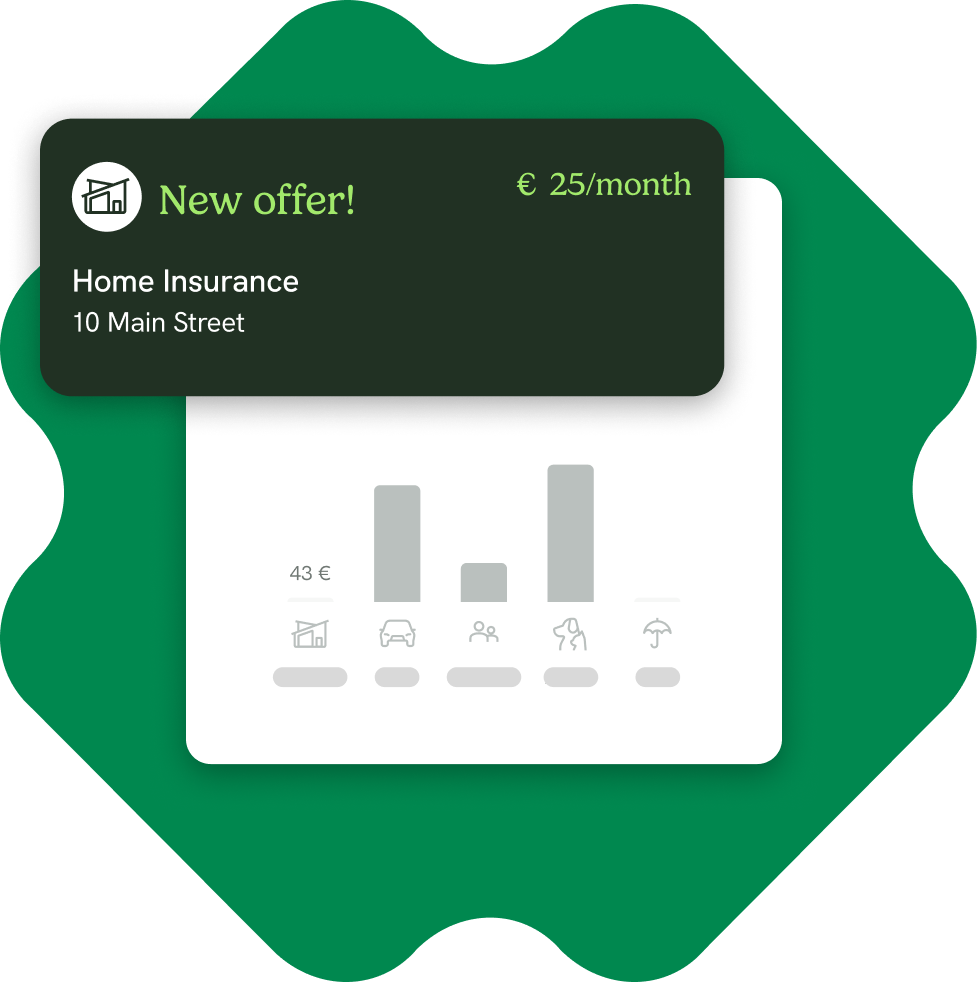 Trusted by leading insurance providers and banks.
Boost in-app engagement.
With Insurance Overview, you can collect insurance data with the customer's consent and instantly present it in your own application. This leads to a more comprehensive and transparent customer experience in which informed decisions are enabled with the help of open data.
Increase loyalty and engagement with consumers.
Easy to implement and get started.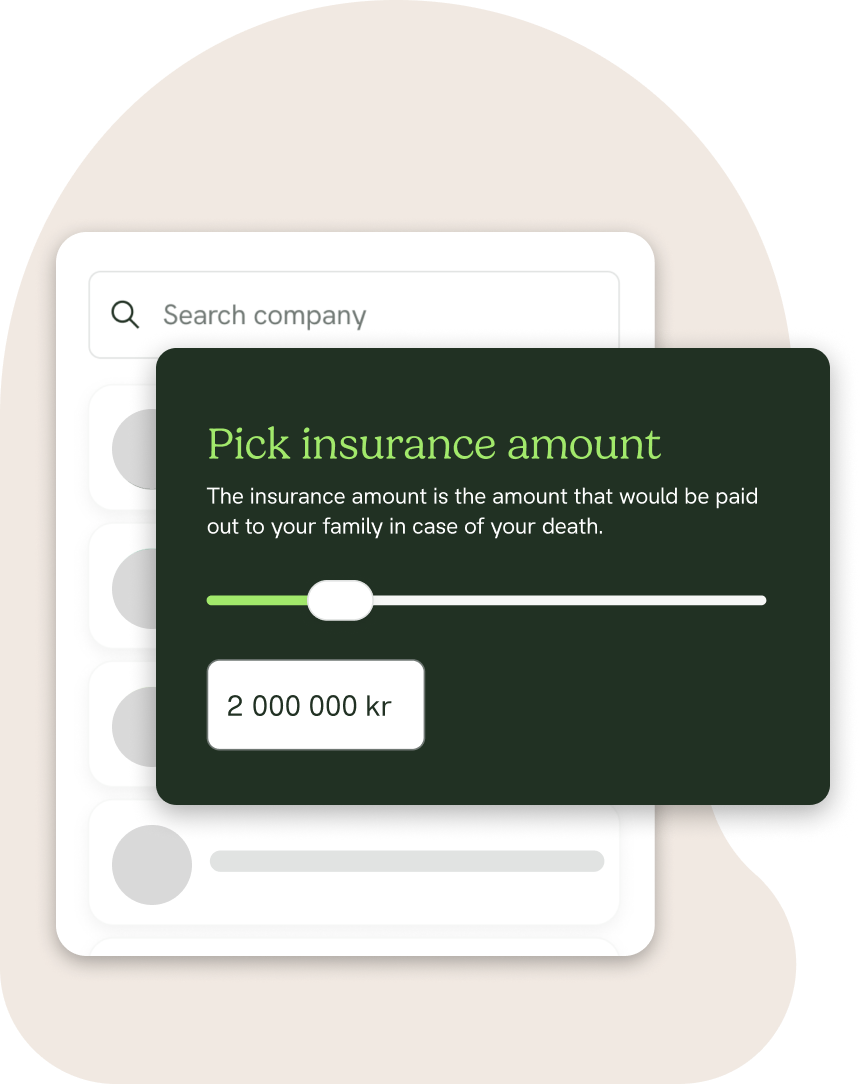 Accurate and competitive offers and pricing.
Take the lead in offering the best insurance solutions by truly getting to know your customers - through the power of open insurance.
Get deep insights into customers' data.
Make tailor-made and precise offers.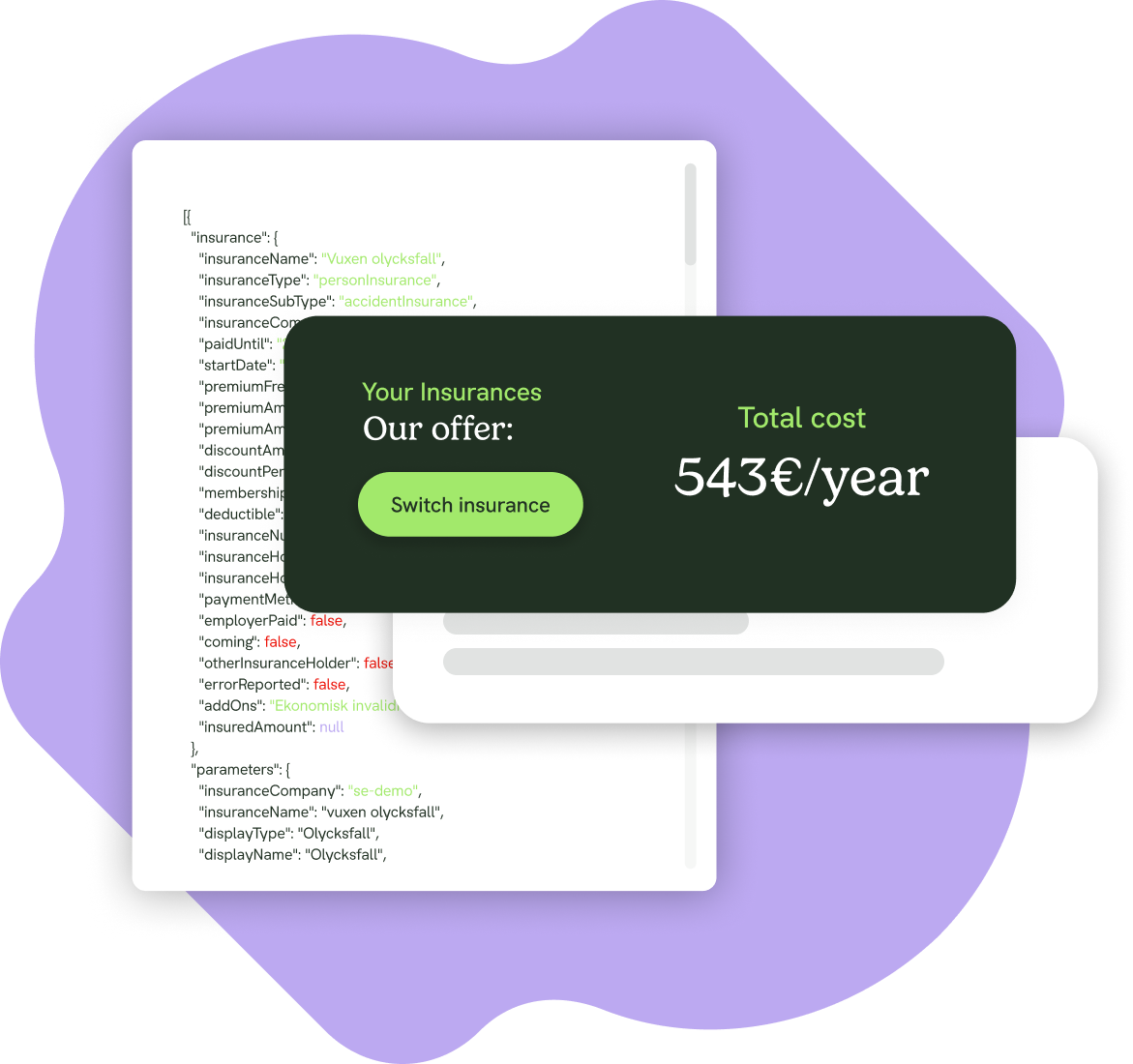 The API process
With an added tool in your application as part of "My pages", the customer can download current data and collect all their insurance regardless of the insurance provider, using the following process:
Insurance data is requested from your application on behalf of the customer through a power of attorney (PoA). The customer gives consent and approves the terms and conditions.
Insurely connects to the insurer with user authentication (using single sign-on or non-single sign-on).
Raw, unprocessed insurance data is sent to Insurely (more specifically, to our API engine).
The data is returned to you in a structured format.
Now, the customer can use their insurance data. All data or just a few data points can be used in your application to auto-fill data and compare coverage or price.