Trusted by leading brokers and providers.
Give accurate advice based on real-time customer data.
With the insights from your customer's insurance policies you can give personalized advice and build trust with your customers. By using the customer's own data, you transform insurance from a complex to an understandable topic, which creates a relevant and valuable experience for the customer.
Provide accurate advice based on data from the customers current insurance policies.
Uncover upsell opportunities by seeing all of the customers insurance policies in one place and finding coverage gaps.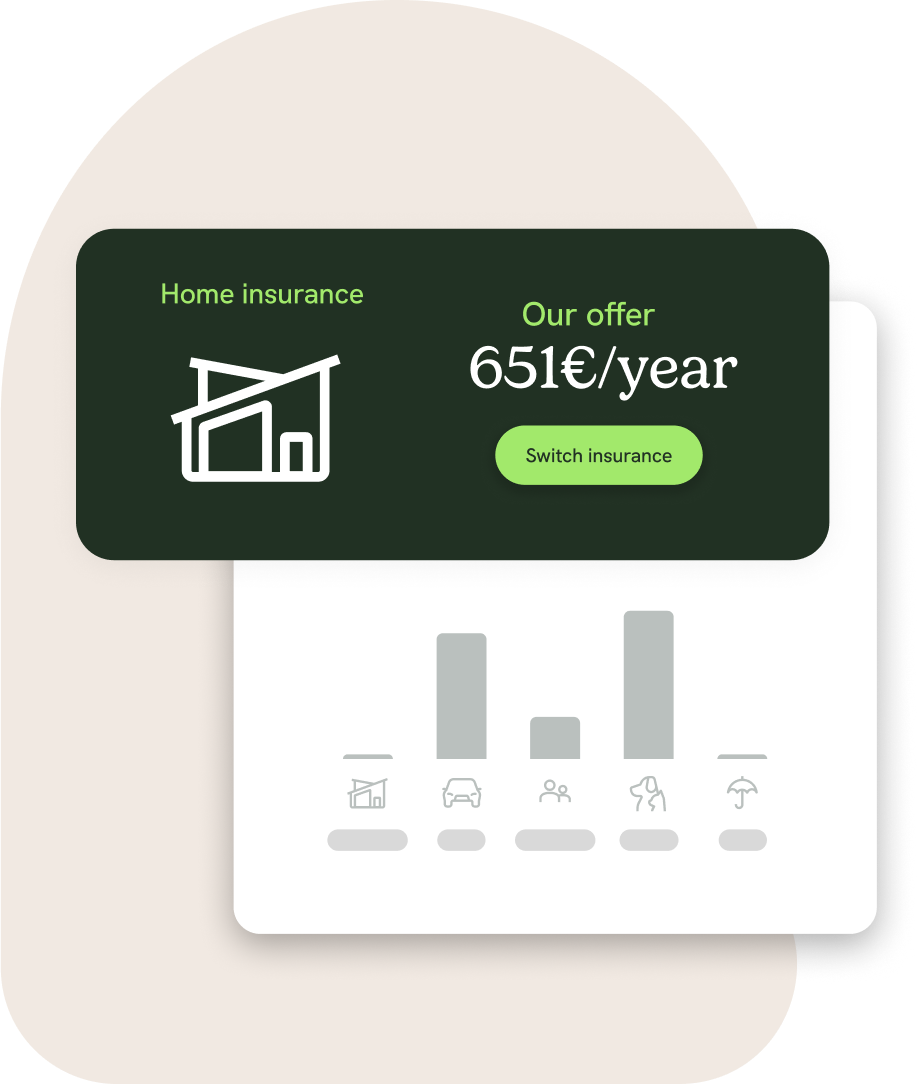 Shorten call times.
The data collection process is quick. Simply send an SMS link to the customer to initiate the data collection, sit back while Insurely collects the data, and get an overview of the customer's current insurance coverage in no time.
Save time by replacing the information gathering process with data automatically collected in real-time.
Get full visibility into customers current coverage and identify gaps in seconds.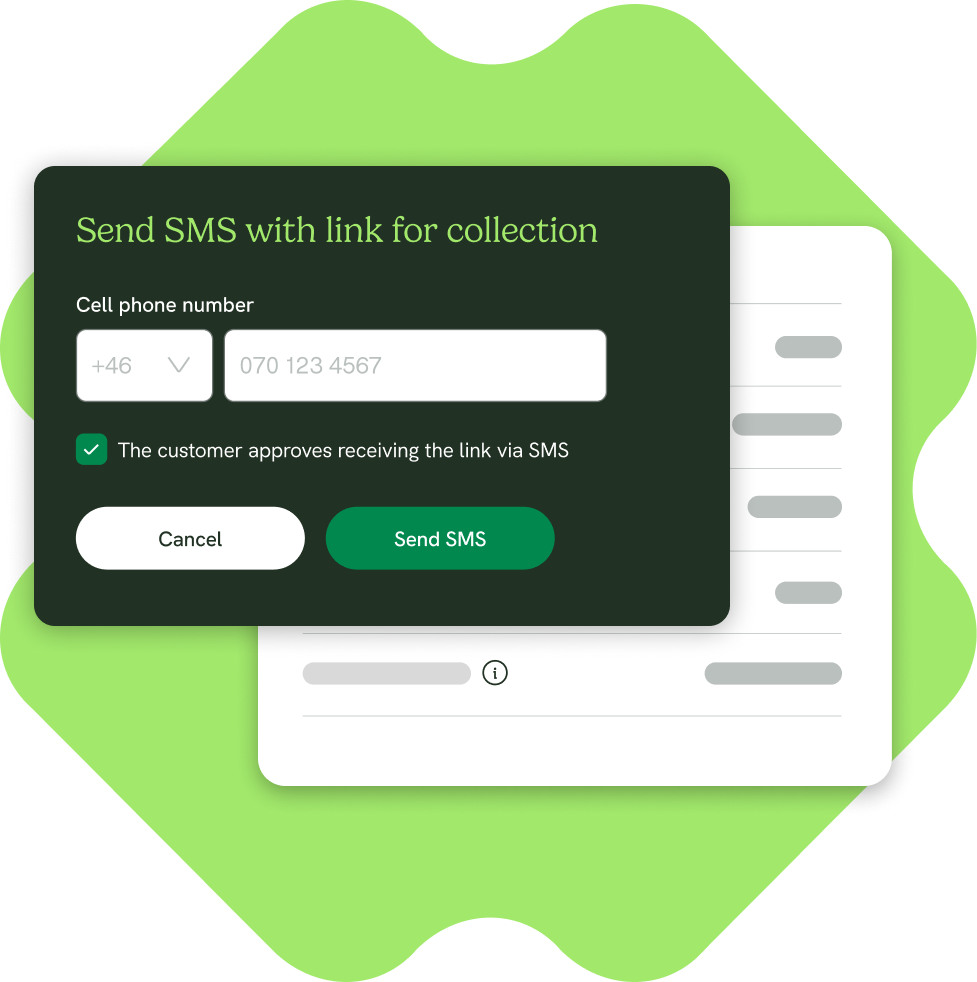 Convert and close.
Increase the conversion of paying customers by helping them cancel their current insurance and switch to you. Assisted cancellation eliminates the risk of customers accepting the quote on the phone or in the meeting, but then forgetting to cancel their current insurance and so continue with their old provider.
Initiate the cancellation process of the customer's previous insurance policy to secure high percentage of paying customers.
Reduce your customers' risk of being double insured.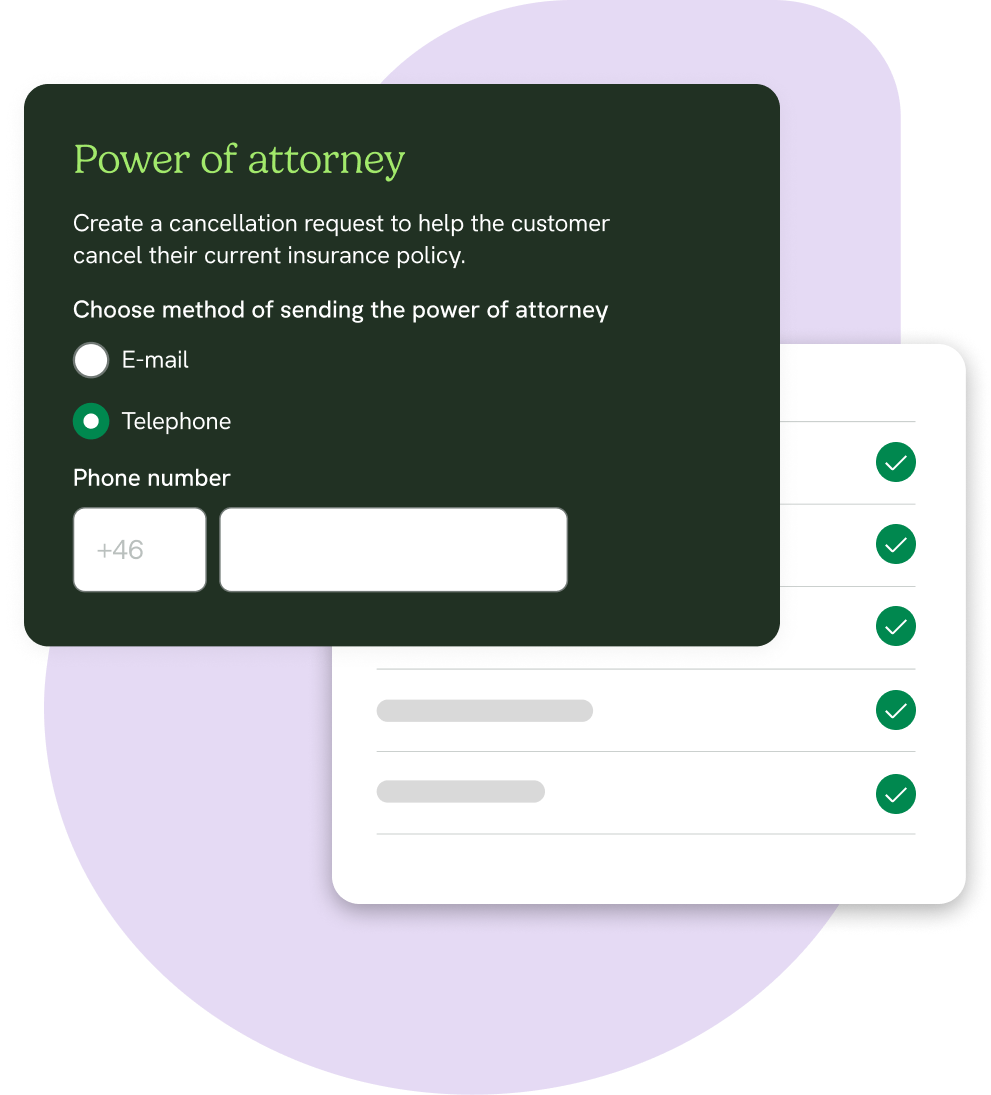 Build this use case with these products.
Insurance Data Aggregation.

Access data accurately and reliably from your customers' pension plans in real time.

Insurance Data Aggregation

Sales Support Tool.

Increase the conversion and quality of your calls or meetings by accessing real time customer insurance data.

Sales Support Tool
The API process
With an added tool in your application as part of "My pages", the customer can download current data and collect all their insurance regardless of the insurance provider, using the following process:
Insurance data is requested from your application on behalf of the customer through a power of attorney (PoA). The customer gives consent and approves the terms and conditions.
Insurely connects to the insurer with user authentication (using single sign-on or non-single sign-on).
Raw, unprocessed insurance data is sent to Insurely (more specifically, to our API engine).
The data is returned to you in a structured format.
Now, the customer can use their insurance data. All data or just a few data points can be used in your application to auto-fill data and compare coverage or price.