Delivering great insurance experiences using personalization.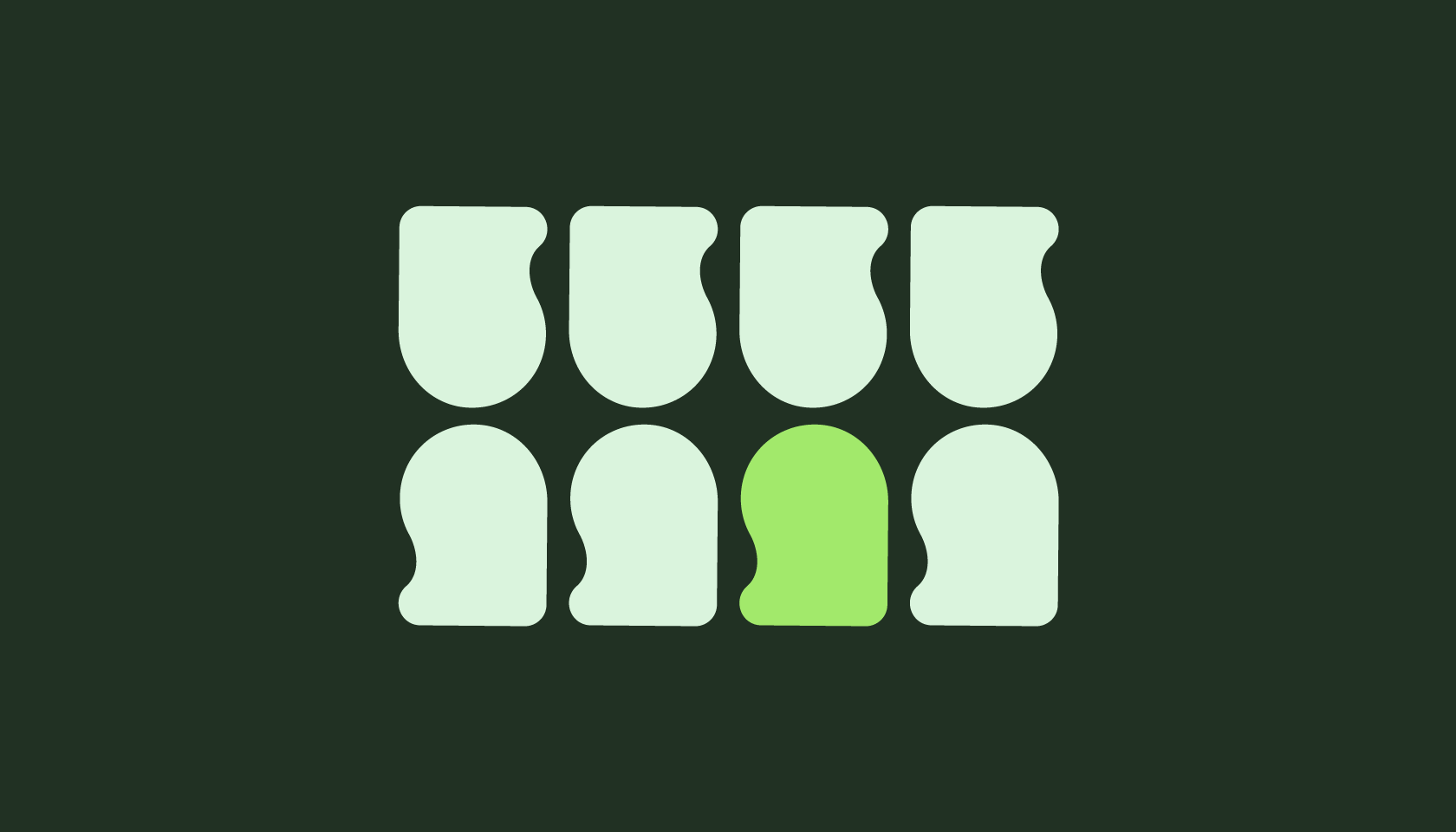 Tailor-made customer experiences are on every insurer's mind, with personalization as an effective way of getting there. But how does it actually work? And what does it mean for the industry going forward? We've gathered some useful information for insurers to consider when adopting a personalization mindset – and revolutionizing the customer experience.
The insurance industry has encountered some fast-paced digital innovation during the last few years, and is now seeing a shift from fixed product definitions to digital strategies with personalization being a key driver behind them. Using personalized experiences and offerings will provide the industry a new perspective on customer experiences, with more customer-centric decisions and greater customer value.
Although the importance of data and technology is becoming increasingly evident around the industry, many insurers are still trying to master the art of personalized insurance. Luckily, it's not all that complicated.
What is personalized insurance?
Personalization includes relevant omnichannel engagement for customers at all stages of their lifecycle, driven by technology such as data, analytics, AI, and automation. For the insurance industry, personalized services have in a way always been offered, as customers have gotten policies at a special price based on the measurement of risk. But personalized insurance in the new, digital landscape, will create a deeper and more dynamic understanding of the customers, ultimately creating a better customer experience.
Personalized insurance caters to the customers' needs and is an update on the customer experience in the insurance industry. Going forward, it could even transfer into a fully automated customer journey, from product research to sales and even for claims. It will give the customers a data-driven, targeted user experience that is fully tailored to their needs. And if that doesn't suit them, they can alter their experience as they want with in-person interactions as an alternative, with an agent using the data for a personalized service instead.
How does it work?
Without getting too technical, personalized insurance made possible by IoT, the cloud, big data, and Application Program Interfaces (APIs). It delivers real-time and tailor-made guidance to customers and enables self-service across the policy lifecycle via chatbots and intelligent automation. With IoT, big data, and automation, the claims process can also be made more efficient and fraud-proof.
Using advanced analytics and data allows you to deduce what individual customers actually need. Following privacy and data protection guidelines, it's possible to consider a customer's unique characteristics, such as web history, and use the information for tailored product recommendations or customized chatbots.
Why is it important?
Those insurers that are leveling up their digital solutions today are proactively meeting their customers' expectations. This means that, apart from catching up with the rest of the digital landscape and delivering what customers already know from other industries, using personalized insurance provides some hands-on end-user benefits as well:
Quicker and smoother customer service
Streamlined product offerings for each customer's individual needs
Real-time review of applications giving immediate response to customers
Valuable information for development of new services (such as digital cancellation availabilities with other insurers and automated contracts based on life events)
Going forward, one question will be at the core of the insurance industry: what do the customers need? Often a satisfying customer experience with simple communication and fair prices is the answer, with personalized insurance being the base. Although the industry has made a promising development already, we still have some way to go in order to reach true customer-centricity and seamless customer experiences catered to individual needs.
Personalized insurance will shape the industry over the next few years, with technology and customer expectations pushing the development. And when you're ready, we're here to help.