Webinar recap: How to create win-win experiences with open insurance.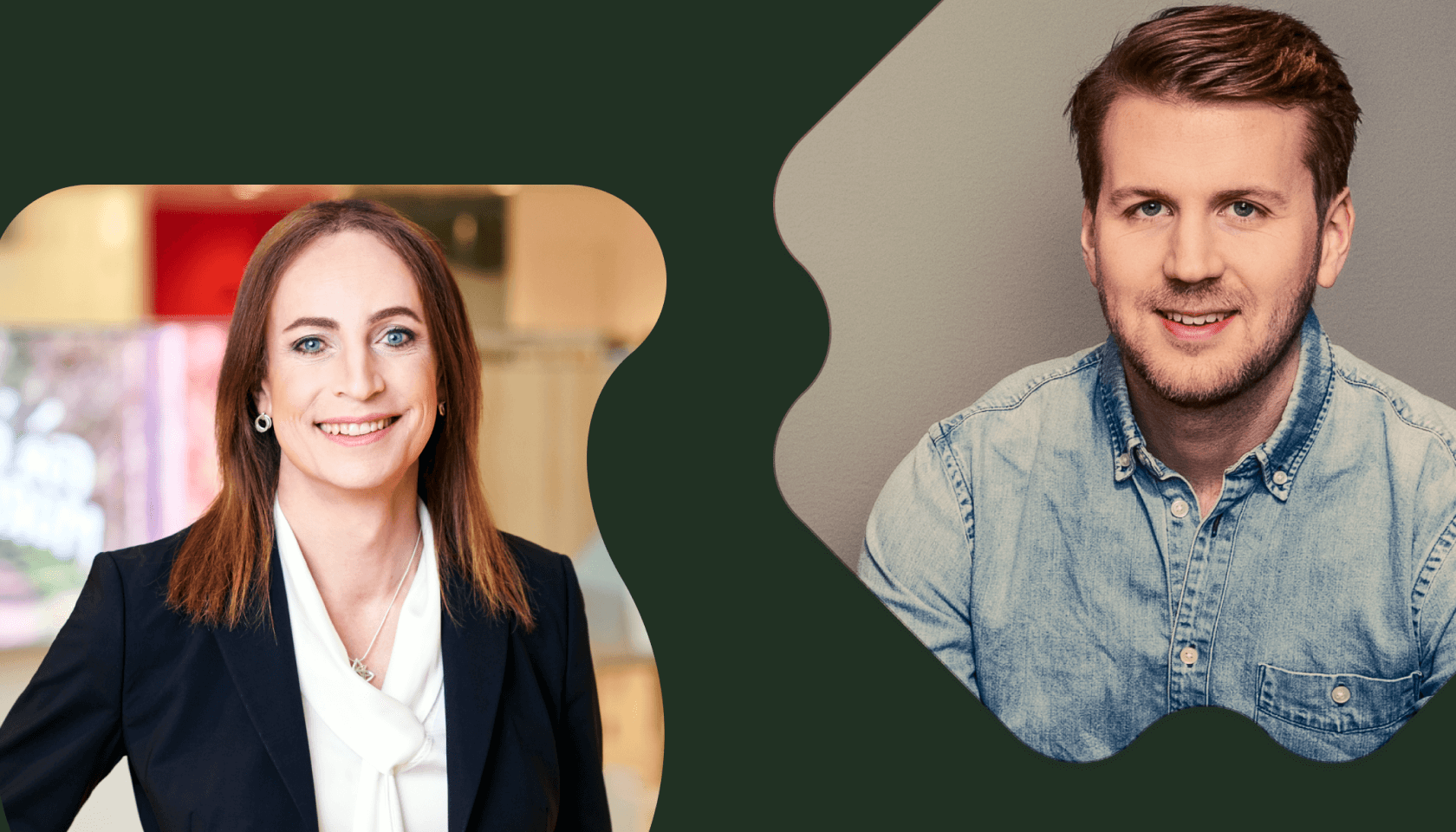 On November 25th, we hosted a webinar on the theme: How to create win-win experiences with open insurance. Our key speakers were Martin Einemo, co-founder and CEO of Insurely, and Caroline Farberger, CEO of ICA Försäkring.
The webinar started with a discussion about how open insurance is the next big thing to happen in the insurance industry.
Martin:
– Customer needs and expectations are what drive Insurely. People find it difficult to understand what kind of insurance they have, what they're paying for and if their cover is sufficient. We in the insurance industry are responsible for informing our customers about the products and services we offer. It's about looking outside the business, and changing the infrastructure from within. That's what Insurely is trying to do with open insurance.
What is open insurance?
EIOPA (The European Insurance and Occupational Pensions Authority) defines open insurance as accessing and sharing insurance-related personal and non-personal data usually via Application Programming Interfaces (APIs).
Insurely's definition is a bit more concise: Open insurance is an umbrella term for enabling information sharing within the insurance industry. Read more about our definition here.
Why open insurance?
Open insurance aims for a consumer-friendly industry – where clients and consumers connect and understand each other. An open relationship based on trust, understanding, and an enormous amount of data. From analog to digital, changing consumer needs, empowering consumers.
Caroline:
– The reason why open insurance is needed is fairly simple. The consumers want and need it. It's simply going from analog to digital: nowadays we can buy everything online, except insurance which is very odd. Customers are used to doing things online and they expect to be able to, so digitalizing insurance is a matter of meeting consumer expectations. I don't think the insurance business has adapted as quickly as the customers expect. The consumer owns their own data, and they want transparency. Open insurance is about giving it to them.
Martin:
– Exactly, and consumer demand moves from one industry to another: the banking industry has changed, now it's time for the insurance industry. The key is to give the consumer the right tools for them to make informed decisions.
How open insurance creates win-win experiences for insurance industry players
Open insurance doesn't just create value for the consumer, but for insurance and other businesses as well.
Martin:
– The common denominator behind the success of open insurance is information sharing. A well-informed customer is a loyal customer. It's easier for the customer to choose whether they want to switch insurance providers or stick with their current one, feeling informed makes them trust their provider which increases loyalty and NPS. I would also say that we as an industry have a responsibility to educate our customers on insurance, and whether or not they have the right cover. Open insurance is an excellent tool for informing and educating – something ICA Försäkring does right.
Caroline:
– Again, the customer owns their own data. Speaking from experience, if the customer wants to transfer their data from one place to another, we in the insurance industry should respect their choice and do what we can to make the transition easier for them. Not harder. We saw that the banking industry was loath to share data, but then the PSD2 came and it became a hygiene factor. The insurance industry has been much more reluctant to change, but now EIOPA may present a similar open data directive to our industry so it's time to change. And we all know it.
Caroline:
– All insurance providers should use open insurance. I only see advantages, especially for the customers, which means it's good for business. At ICA Försäkring we've used it since February 2021, and we've already seen great results. What will inevitably happen is that the customers will vote with their feet: if they don't like your offer, or don't understand it, they will go to a different provider. It's best to just jump aboard the open data train. The winners will be those who meet customer expectations and follow the market.
Key takeaways:
Better informed customer = more loyal customers. Open insurance promotes openness and makes insurance accessible and understandable.
Changing consumer demands -> seamless insurance experience. Open insurance makes it possible for the insurance industry to meet the changing customer expectations, while at the same time offering them the seamless customer experience they've come to expect.


What's better than your data? All the data. Open insurance leads to better insights and higher conversion as it's easier to attract new customers when they can see and understand why your offer is superior.


A big thank you to Caroline Farberger and Martin Einemo for joining us at our webinar about open insurance! Curious what else we discussed? Watch a recording of the webinar here (in Swedish).