Gain engagement and revenue.
Strengthen your customers' financial ecosystem by adding personal insurance management to your offerings. Our open insurance solutions bring many possibilities, helping banks deliver engaging features to their customers - while increasing value for the bank.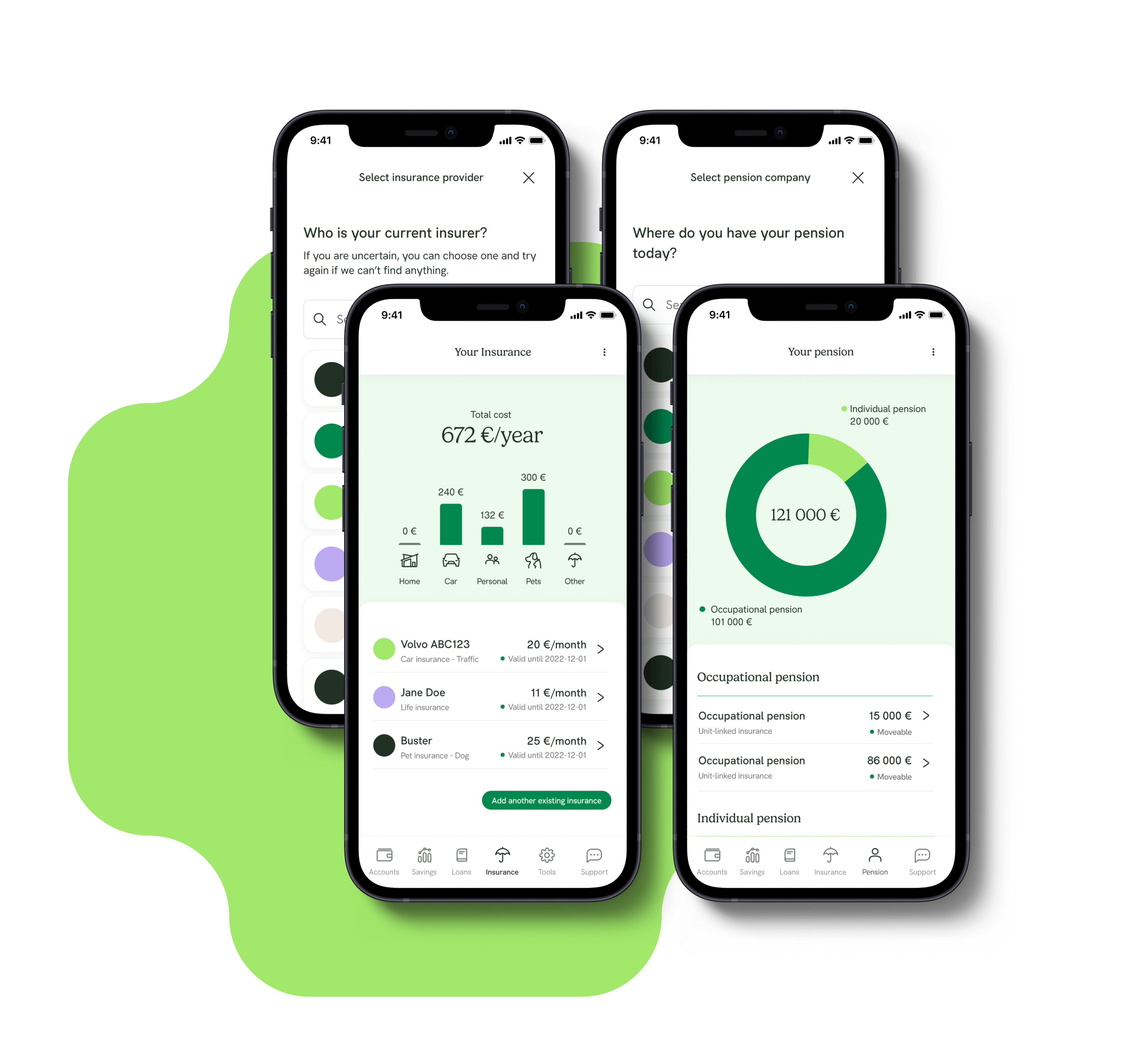 Create a holistic banking experience.
Attract new customers

Offer a digital banking experience that includes more than traditional banking services. Add insurance to your personal finance offerings so customers no longer need to leave your app to manage their insurance or pension. We call it a holistic banking experience.

Empower and engage

Give your customers insights about their insurance policies to create an accessible and personalized experience within your app. Our open insurance solutions enable you to build new and engaging experiences - creating win-win solutions for the insurance industry.

Increase sales and AuM

With our products, banks can offer their customers value-creating features within both insurance and pensions. Let customers take action on their data by buying, switching, canceling insurance, or transferring their occupational pension to your bank.