Gain engagement and revenue.
Take a larger share of your customer's financial ecosystem by adding personal insurance management to your offering. Open insurance brings a lot of new possibilities, helping banks to deliver new engaging features to their customers - while increasing value for the bank.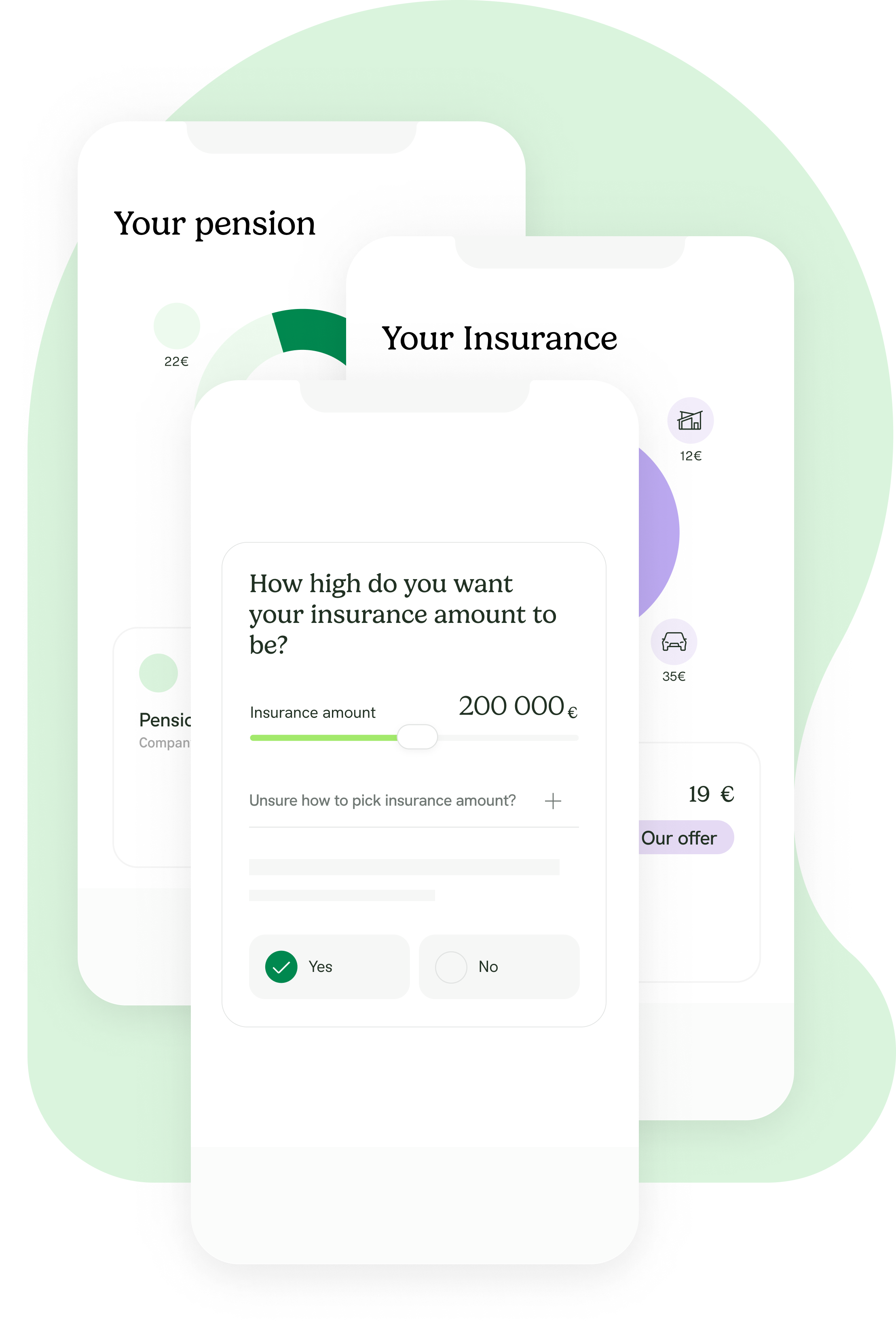 Create a holistic banking experience.
Attract new customers

Offer a digital banking experience that includes more than just banking products. Add insurance to your personal finance offering so customers no longer need to leave your app to manage their finances. We call it a holistic banking experience.

Empower and engage

Give your customers insights about their insurance to create an accessible and personalized experience within your app. Insurely's products enable you to build new and engaging experiences - it's a win-win.

Increase sales and AuM

Using Insurely's products banks can offer customers value-creating features within both insurance and pensions. Let customers take action on their data through buying, switching, or cancelling insurance, or transferring their occupational pension to your bank.
Products
Insurance manager

Allow your customers to better understand their current insurance situation. Notify on renewal dates, insurance coverage gaps, or offer personalized products by leveraging data.

Learn more

Pension manager

Let your customer collect their occupational pension and verify if it can be transferred. Reduce administration costs and increase AuM.

Learn more

Checkout

Add a recurring revenue stream through a simple, smooth, and easy-to-integrate solution. Our checkout module is a full insurance distribution service, that includes license and IDD compliance.

Learn more