Avanza improves pension experiences with Insurely's solutions.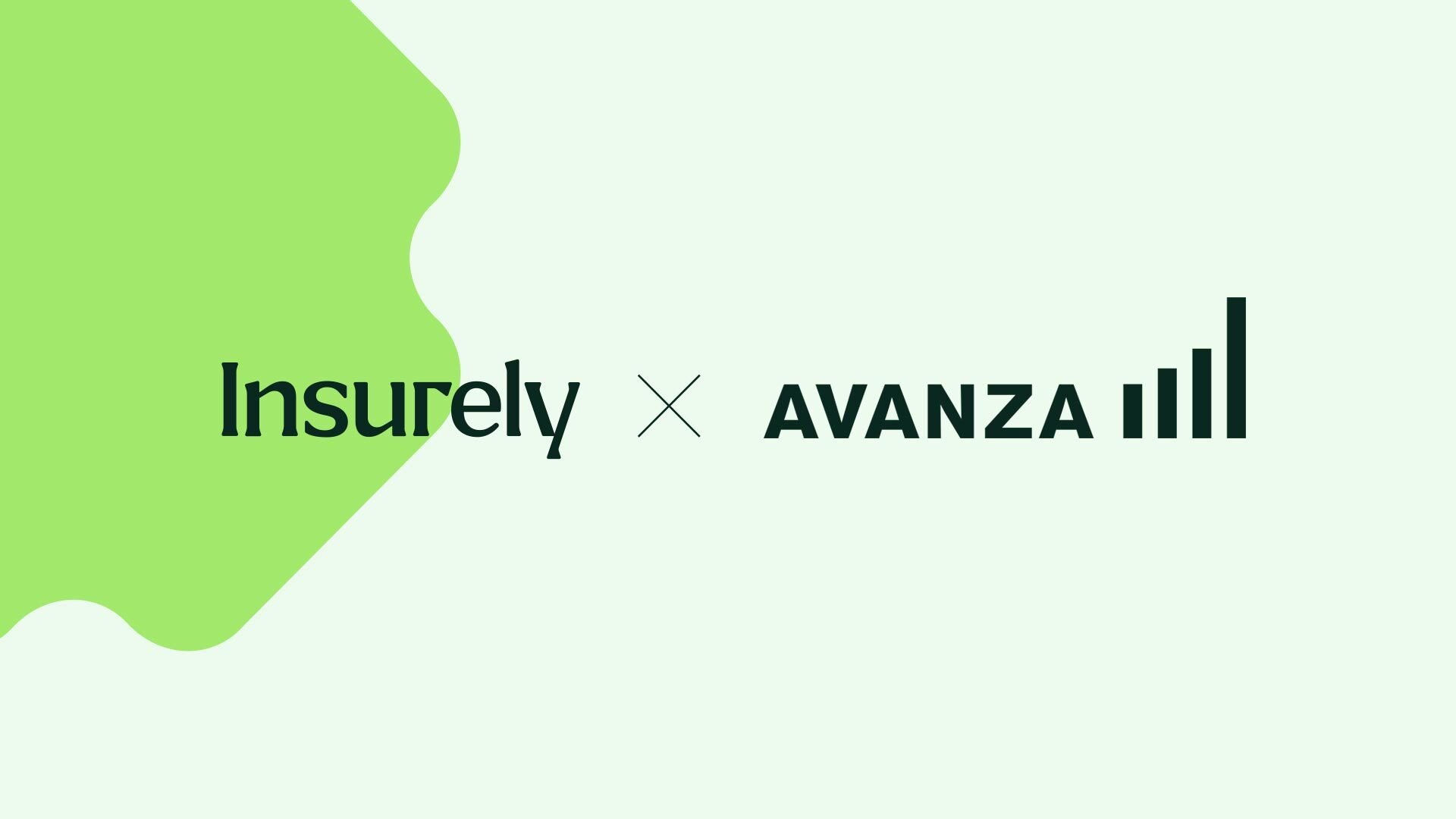 After teaming up with Insurely, Avanza improves their internal processes and customer experiences – and wins award for best transfer service of the year. Avanza is the largest trading platform and brokerage firm in Sweden with over 1.7 million customers. Their customer promise is a better return on your savings than with any other bank or pension provider in Sweden. By cutting fees and developing innovative products and services they continuously make it simpler and more enjoyable to successfully save and invest.
The Pension Transfer behind Pensionsjakten.
As part of Avanza's aim to revolutionize the banking industry, they teamed up with Insurely to develop a digital service called Pensionsjakten ("The Pension Hunt") with the shared vision of making it easier for customers to make more informed decisions about their pension savings.
Pensionsjakten allows customers to find and move their old pensions (using BankID) to reduce fees and get an overview of their pension savings. This is done in an easy, smart and fun way enabled by Insurely's Pension Transfer, which simplifies the process of switching pension plans, and thereby increases inflow of pension capital. This creates both personalized and trustworthy experiences for the customer, resulting in increased customer satisfaction and revenue growth.
Avanza was one of the first companies in Sweden to implement Insurely's Pension solution in January 2022. In December the same year, Pensionsjakten was named Årets Flyttjänst 2022 ("Best transfer service of the year") by Privata Affärer, the largest personal finance magazine in the Nordics.
9 out of 10 customers say it's fun to move pensions.
For consumers, transferring occupational pensions to a different provider was previous to Pensionsjakten often a time-consuming and manual task. A consumer needed to seek out information about their pension and try to figure out whether the pension can be moved or not, as well as how much it would cost them to move.
With Pensionsjakten and the Pension Transfer however, 9 out of 10 Avanza customers now say transferring pensions is fun. Customers also say that thanks to Pensionsjakten they have taken control over their pension savings, something they wouldn't have done without the help they received from Pensionsjakten. It's simple, easy, and provides a good overview, enabling them to make better decisions about their future.
Internally for Avanza, the Pension Transfer made a drastic decrease in human error and saved Avanza a lot of administrative time and effort. With the Pension Transfer, Avanza automatically knows if a pension is movable or not and incorrectly submitted applications went down from 20% to 3%. This saved Avanza hundreds of hours in administration.
"More customers will be able to make smart decisions"
For Avanza and Insurely, the goal is to make retirement something simple for customers. Åsa Mindus Söderlund, CEO of Avanza Pension, explains:

"We are very proud and happy that, together with Insurely, we are now digitalizing the industry and making it easier than ever to transfer pensions and get a better overview of all your pension savings. This means that more customers will be able to make smart decisions and get better pensions in the future."
Åsa Mindus Söderlund, CEO of Avanza Pension
– Many players in the pension market make a lot of money by charging annual capital fees and, in some cases, also fixed fees. It can be incredibly difficult for customers to understand what they're actually paying for. With Pensionsjakten, we're taking another step in driving the market forward making it digital and more transparent. Of course, we will continue to develop the service to give customers even greater insights into their pension savings, says Åsa Mindus Söderlund.
About Avanza.
Avanza is a digital platform for savings and investments, founded in 1999. The Parent Company, Avanza Bank Holding AB (publ), is listed on the Stockholm Stock Exchange.
Their pension company, Avanza Pension, was founded in 2006 and offers savings in endowment insurance, occupational pensions, and private pension savings with no annual insurance fees.
Avanza's customer promise is a better return on your savings than with any other bank or pension provider in Sweden. Services include saving in shares, funds, savings accounts, mortgages, and a strong pension offering.
Åsa Mindus Söderlund, CEO Avanza Pension
Avanza has over 1.7 million customers with more than SEK 600 billion in total savings capital. This is equivalent to over 6 per cent of the Swedish savings market. Avanza is largest in terms of number of transactions among Swedish banks on the Stockholm Stock Exchange. During the last thirteen years Avanza has won SKI's (Swedish Quality Index) award, "Year's Most Satisfied Savings Customers". For more information visit: avanza.se/ir.
How it works.
The customer starts their journey at Avanza's Pensionsjakten.

They verify themselves through BankID.

Insurely searches for movable pensions through Pension Data Aggregation.

Insurely returns normalized and standardized pension data to Avanza.

Avanza presents relevant information to the customer, and offers them to help move their pension to them and save money.

With the customer's consent, Avanza sends a pension transfer request to the customer's current pension company.

The pension capital gets moved to Avanza.

The customer gets a better understanding of their financial future, and Avanza gets a new happy customer. It's a win-win.