Lassie chooses Insurely as a partner to make pet insurance more smooth and transparent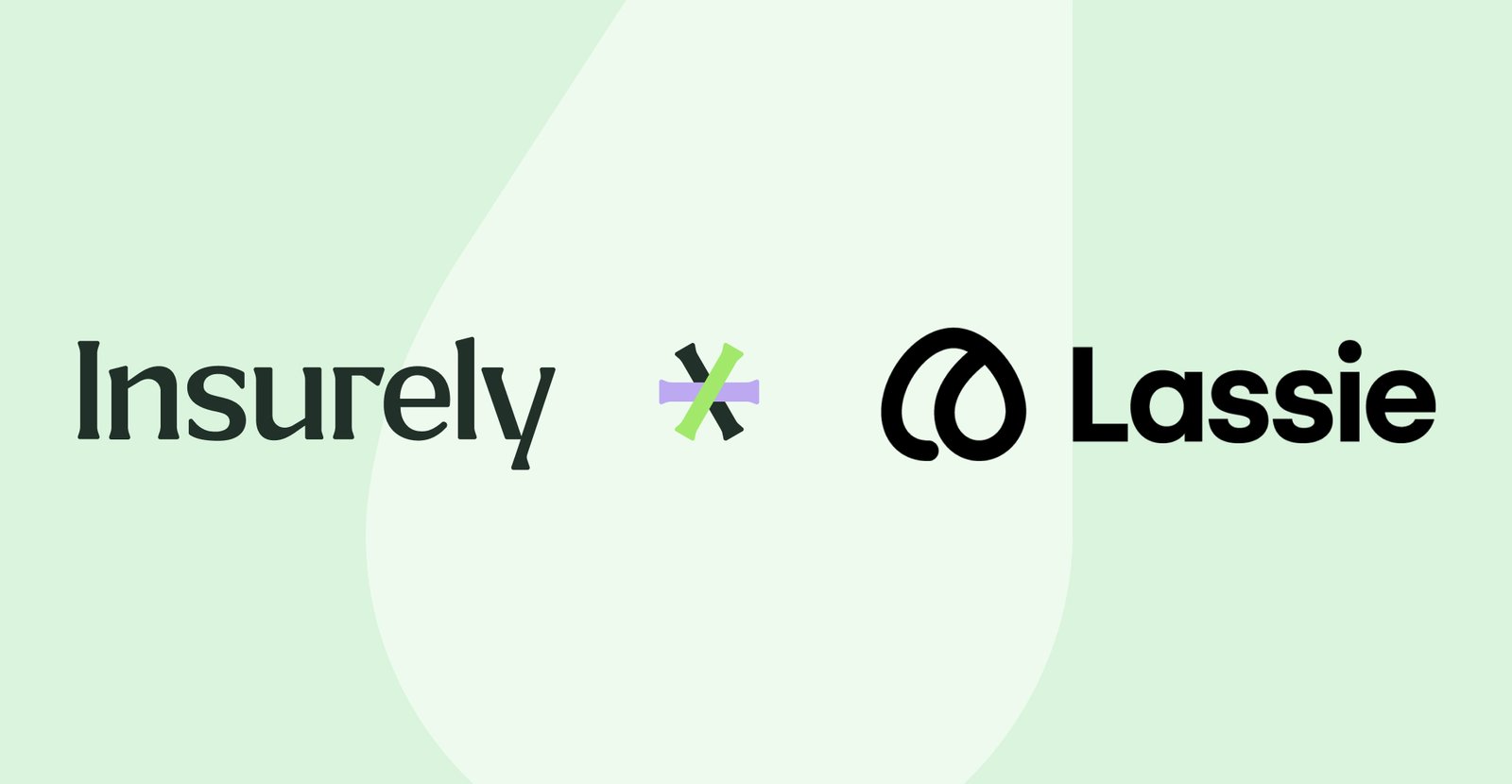 Insurely enters a collaboration with Lassie, an innovative player in animal insurance whose services are based on dog or cat owners being able to learn more about their pet's health and prevent injuries in an engaging way, thereby lowering the premium. With Insurely's technology, Lassie wants to make it easier for pet owners to compare their current insurance offering with Lassie's and to switch their insurance to Lassies.

Insurely is Europe's leading open insurance platform that, through open data and innovative technology, creates new insurance experiences for consumers and allows insurers and banks to increase their conversion, enable higher transparency and gain better insights about their potential customers in a seamless flow.
Lassie was launched in 2021 and has since then had a large influx of customers with top ratings on Trustpilot. Lassie has focused on healthier animals with a favorable animal insurance offering in a digital and flexible way.
"Healthier animals and developing a product for the animals and the focus of animal owners is always our highest priority. The number who have wanted to switch to Lassie from existing companies has been greater than expected. Therefore, it feels important to make that process as smooth as possible." - says Hedda Båverud Olsson, co-founder & CEO of Lassie.
The partnership simplifies and improves Lassie's digital customer journey by enabling dog and cat owners to retrieve relevant insurance information such as price, deductibles, veterinary care amounts, and renewal dates on their pet's current insurance, compare these with Lassies and also switch insurance to Lassies in the same flow. The policyholder's information about the pet is also filled in automatically through Insurely's service and Lassie also helps to cancel the policyholder's current insurance.
"We want to help people gain a better understanding of their insurance situation and thus be able to make more well-informed decisions about the protection that is best for them. The collaboration with Lassie is a great confirmation that our solutions are needed and create value for both the consumer and the insurance company; that is a win-win. We look forward to a long-term collaboration where we can be part of further developing Lassie's customer journey at the forefront." says Martin Einemo, co-founder and CEO of Insurely.
Press contact Insurely, Louise Åsheim, louise@insurely.com +46 (0)70 89 750 67